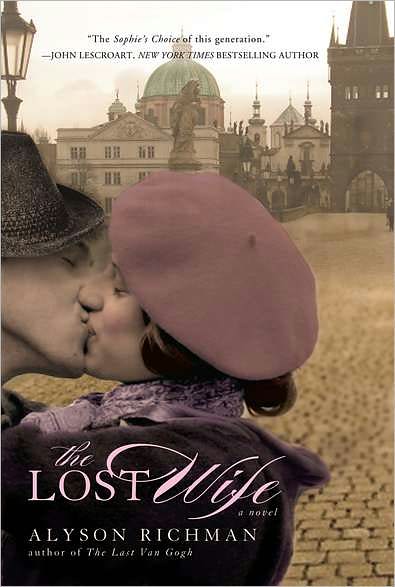 Summary:
In pre-war Prague, the dreams of two young lovers are shattered when they are separated by the Nazi invasion. Then, decades later, thousands of miles away in New York, there's an inescapable glance of recognition between two strangers. Providence is giving Lenka and Josef one more chance. From the glamorous ease of life in Prague before the Occupation, to the horrors of Nazi Europe, The Lost Wife explores the power of first love, the resilience of the human spirit- and the strength of memory.
My thoughts:
This was a beautiful book. Everything from the cover to the romance was fantastic. The cover was what drew me in originally and made me have to read it. The romance is what kept me going. The blossom of love in such a hateful time was alluring.
I have always had an interest in the Nazi's. The way they treated people has always boggled my mind. This was a very unique venture into the war. It wasn't a documentation of the hatred, it was a representation of love and life beyond.
My only problem with this book was how slow it felt to me. It was not a quick paced book by any means. I would still recommend anyone with an interest in romances read it!
Scores:
I give this book a
B
and
adult
rating.