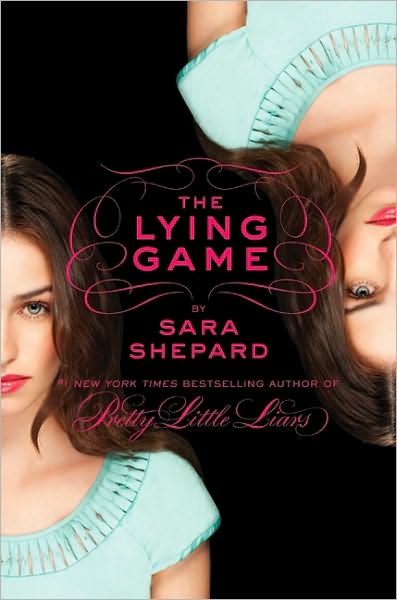 Lying Game

Sara Shepard

Harper Collins

$16.99

December 2010

FTC: I received this from the publisher with the understanding that I would provide an honest review for no compensation.

Characters 20/20
Plot 15/20
Setting 20/20
Cover 20/20
Ending 20/20
Total grade: 95% A
Sexual content: mild
Violence: heavy
Drugs: n/a
Underage drinking: heavy
Swearing: heavy
Total rating: 15+
Summary:

I had a life anyone would kill for.
Then someone did.
The worst part of being dead is that there's nothing left to live for. No more kisses. No more secrets. No more gossip. It's enough to kill a girl all over again. But I'm about to get something no one else does—an encore performance, thanks to Emma, the long-lost twin sister I never even got to meet.
Now Emma's desperate to know what happened to me. And the only way to figure it out is to be me—to slip into my old life and piece it all together. But can she laugh at inside jokes with my best friends? Convince my boyfriend she's the girl he fell in love with? Pretend to be a happy, carefree daughter when she hugs my parents good night? And can she keep up the charade, even after she realizes my murderer is watching her every move?
From Sara Shepard, the #1 New York Times bestselling author of the Pretty Little Liars books, comes a riveting new series about secrets, lies, and killer consequences.
Let the lying game begin.
My Thoughts:
My letter grade does not accurately portray my feelings for this novel. It was a very good book but basically the same deep down plot as Pretty Little Liars. They both contain murder, mysterious messages, a mysterious murderer. wealthy families, and SPOILERSPOILERSPOILERtwinsSPOILERSPOILERSPOILER! If you chose on serious or the other GREAT, but I feel that if you read both series you would be bored and feel as if they were repetitive. To be honest Pretty Little Liars was written WAY better.