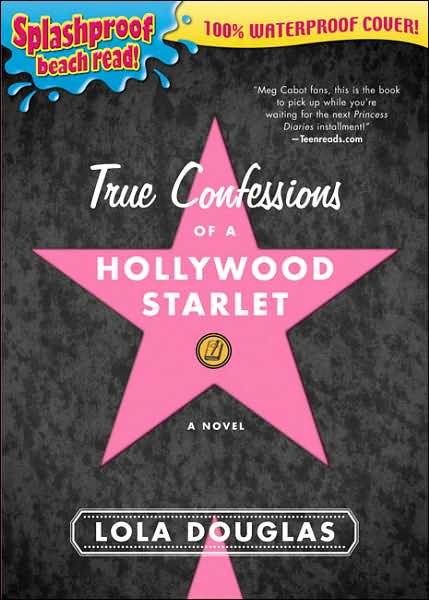 True Confessions of a Hollywood Starlet
Lola Douglas
Penguin
2007
FTC:
This is my book. I a not being compensated in any manner for my review.
Characters 15/20
Plot 15/20
Setting 15/20
Cover 15/20
Ending 20/20
Total grade: 80% B
Sexual content: mild
Violence: mild
Drugs: moderate
Underage drinking: heavy
Swearing: moderate
Total rating: 15+
Summary:
Fresh out of rehab, teen star Morgan Carter is taking a step out of the spotlight. She just doesn't realize how big a step. Morgan's mom sends her to Ft. Wayne, Indiana, to recover. Even with a makeunder, an assumed name, and a fake identity, Middle America is going to mean a serious lifestyle adjustment for this Hollywood starlet.
My Thoughts:
To be honest this was just a so-so book. I found it to be very common. All of the celeb books I have read seem to follow the same path. Celeb is a bad girl, celeb wants to leave the "crazy" world she is from, la de da. No it was not a bad book but I would not recommend it to anyone who doesn't love celeb books to begin with.