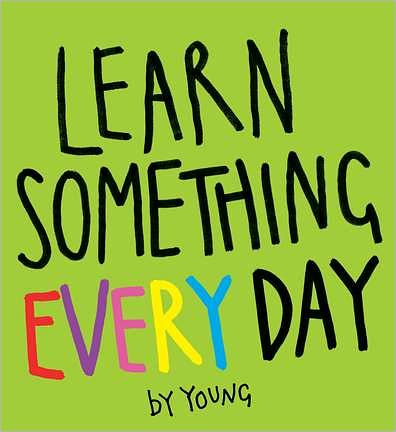 Learn Something Every Day
Young
Penguin
$15.00
May 2011
FTC:
I received this from the publisher with the understanding that I would provide an honest review for no compensation.
Total grade: A
Total rating: 12+
Summary:
365 days-365 quirky, brightly illustrated, and entertaining facts.
Learn Something Every Day entertains and informs readers with illustrations representing such fun-filled facts as:
• Charlie Chaplin placed third in a Chaplin look-alike contest
• Emerson Moser, Crayola's senior crayon maker, revealed at retirement that he was color-blind
• Elvis Presley received a C grade in music class
• And much, much more!
My Thoughts:
This was a very quick and engaging book. I love books that contain random little facts and tidbits. The book was written in an easy to read manner. I recommend it to everyone. We all should be learning something new every day!