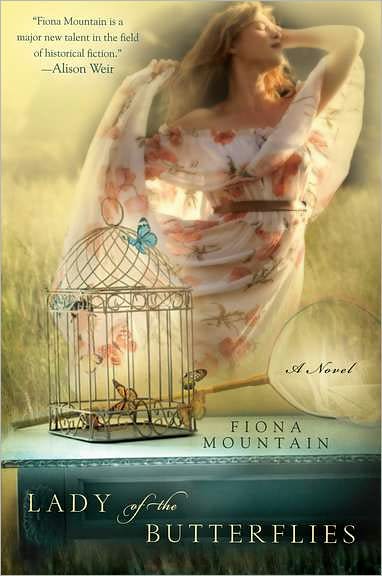 Summary:
They say I'm mad and perhaps it's true.
It is well known that lust brings madness and desperation and ruin. But upon my oath, I never meant any harm. All I wanted was to be happy, to love and to be loved in return, and for my life to count for something.
That is not madness, is it?

So begins the story of Eleanor Glanville, the beautiful daughter of a seventeenth-century Puritan nobleman whose unconventional passions scandalized society. When butterflies were believed to be the souls of the dead, Eleanor's scientific study of them made her little better than a witch. But her life-set against a backdrop of war, betrayal, and sexual obsession-was that of a woman far ahead of her time.
Review:
This book absolutely and completely broke my heart. It starts off innocently enough, luring the reader just like a whimsical butterfly. A story so beautiful and happy, I could not resist falling in love with it. I felt, intimately, all the happiness and pain and unfathomable sorrow that Eleanor felt so that by the end of the book I was overwhelmed in tears at the heart wrenching truth that underlies and undermines the truest of loves and ultimately enough to destroy the heart of one's soul. I love this book as passionately as I hate it because it is so base and raw that destroys the reader with the clarity that we all search for in life and that not many of us find. I will forever keep this book close to my heart as a reminder that you may never know the truth until it is upon you to drive you to madness.
I would rate this with my highest praises and an A+13/ A+14. I regard this book as my second favorite EVER.