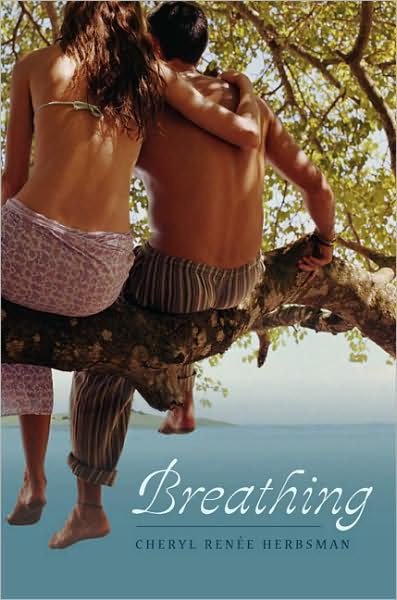 Title: Breathing
Author: Cheryl Renee Herbsman

Grade: A
Rating: PG
Summary: Savannah has always had a hard time breathing. Ever since her daddy up and left her, her mama, and her brother her lungs have been super tight. When Jackson shows up things seem like they are going to be okay. Savannah is breathing again. Until circumstances pull them apart. Can Savannah learn to breath on her own?

My thoughts: Because asthma has been my battle for as long as I can remember I felt very connected with this novel. I could practically feel the fear Savannah felt as her lungs began to tighten. The whole dating rules thing was also connectable to me. I'm only 15 so I still live with my parents. We too have the "no boys in the house alone" rule. I know that it can be annoying as does Savannah. This story had so many different concepts to it; it was hard not to be effected. Be it the dating rules, the asthma, or the strained friendship there was something for everyone. A girl as young as 12 could take in many important lessons this amazing story has to offer.

Recommendation: Girls 12 and up should enjoy this wonderful and entrancing novel.