If you are new to my blog, let me introduce you to "Must Monday". It is a feature I have had for a couple years where on Monday's I spotlight a book that is not yet out, but I am looking forward to reading.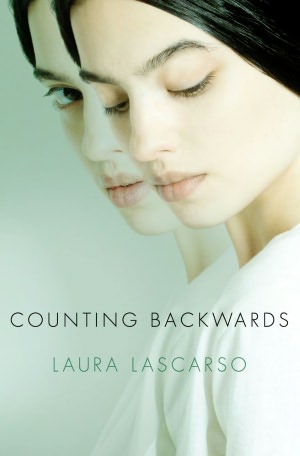 Counting Backwards
Laura Lascarso
Atheneum
8/14/2012
Summary: (Barnes and Noble)
Taylor Truwell is a sixteen-year-old girl from Florida with a troubled past, a neglectful mother, a seemingly callous father, and an urge to flee. When Taylor is caught with a stolen car, her violent reaction lands her in court for resisting arrest. Her father convinces the judge of an alternative to punishment: treatment in a juvenile psychiatric correctional facility. And so Taylor arrives at Sunny Meadows.
Sunny Meadows is anything but the easy way out, and Taylor has to fight hard just to hold on to her sanity as she battles her parents, an intrusive therapist, and a group of particularly nasty fellow patients. But even as Taylor clings to her stubborn former self, she gradually relents to new friendships—and to unexpected romance. Sunny Meadows goes against everything Taylor stands for. But could it be the place that saves her?
Why I want it:
I have read a couple books about teens in psychiatric hospitals and a few about juvie but never a mix. This sounds like a book that could drag me in and not release me.