For those of you who are new followers, welcome. Wednesday Wishlist is a feature where I spotlight books that have been out for a while, sometimes years, that I have yet to read but would like to.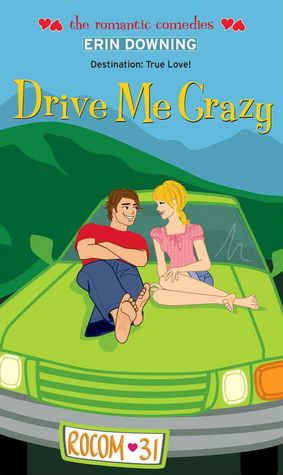 Drive Me CrazyErin Downing
Simon Pulse
6/2/2009
Summary:Kate's tote is packed and she's ready for a road trip! She and her two best friends, Sierra and Alexis, are geared up for a week of fun and freedom on the road to their family lake houses in Love, Wisconsin. Best of all, when Kate reaches Love, she'll be reunited with Lucas, with whom she shared a steamy end-of-summer kiss last year. Kate can't wait to see Lucas again and pick things up exactly where they left off.
Then Kate gets some seriously bad news: Alexis's sarcastic, condescending, hot-but-he-knows-it cousin is crashing the girls' road trip. Adam bugs Kate in every possible way. Now Kate just wants to get the road trip over with so she can spend the summer in Lucas's arms. But the road to Love is full of surprises…
Why I want to read it:
I have always had a huge desire to take a road trip. Sadly I was not allowed to in high school and have not taken more than 3 weeks off from college at a time since September 2010. So for now I must live vicariously though these books. They always suck me in. This looks like a fun, light, read.