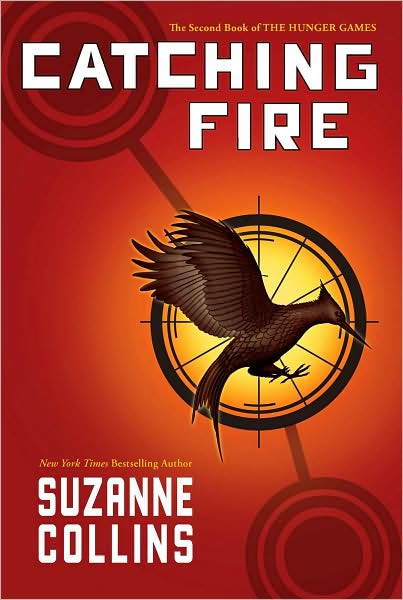 Catching Fire
Suzanne Collins
Scholastic
$17.99
2009
FTC:
This was a library book. I was not compensated in any manner for my review.
Characters 20/20
Plot 20/20
Setting 20/20
Cover 20/20
Ending 20/20
Total grade: 100% A
Sexual content: mild
Violence: extreme
Drugs: mild
Underage drinking: none
Swearing: mild
Total rating: 16+
Summary:
Against all odds, Katniss Everdeen has won the annual Hunger Games with fellow district tribute Peeta Mellark. But it was a victory won by defiance of the Capitol and their harsh rules. Katniss and Peeta should be happy. After all, they have just won for themselves and their families a life of safety and plenty. But there are rumors of rebellion among the subjects, and Katniss and Peeta, to their horror, are the faces of that rebellion. The Capitol is angry. The Capitol wants revenge.
My Thoughts:
This was such a great book! I loved
The Hunger Games
but in my honest opinion this was even better. It was much more adventuresome and wild. The story was fully developed and the characters so real. The story was one to just sit down and read.
I recommend this book to fans of the first. Everyone should try the first book though.