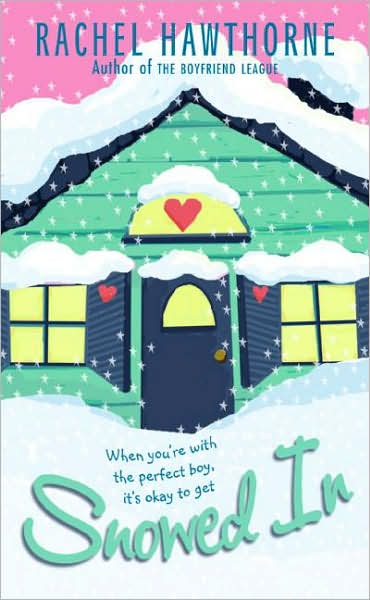 Snowed In
Rachel Hawthorne
HarperCollins
$5.99
2007
FTC:
This is my book. I am not being compensated in any manner for my review.
Characters 20/20
Plot 20/20
Setting 20/20
Cover 20/20
Ending 18/20
Total grade: 98% A
Sexual content: mild
Violence: none
Drugs: none
Underage drinking: none
Swearing: mild
Total rating: 13+
Summary:
Well, apparently I live here now—my mom just bought the place. And named it after me, Ashleigh, which was nice. But did she know how cold it is here??
Um, it's a tiny island with not much to do, unless you really like sleigh rides. But I gotta say there are quite a few hot guys on this cold island . . .
My Thoughts:
This was such an adorable book! I enjoyed every moment, curled up with this wintry read. I usually dont keep the holiday books I read, but this has earned a place on my bookshelf. It was cute, funny and full of delicious romance.
The characters were all so developed. Ashleigh was the kind of girl you want as your friend. I recommend everyone buys this book. You cant go wrong for 6 bucks. :)