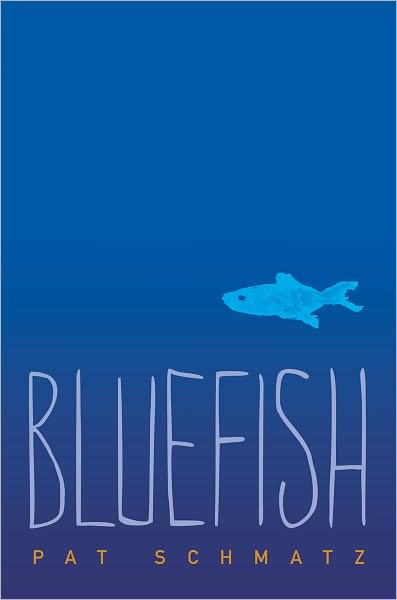 Summary:
Travis is missing his old home in the country, and he's missing his old hound, Rosco. Now there's just the cramped place he shares with his well-meaning but alcoholic grandpa; a new school and the dreaded routine of passing when he's called on to read out loud. But that's before Travis meets Mr. McQueen, who doesn't take "pass" for an answer-a rare teacher whose savvy persistence has Travis slowly unlocking a book on the natural world. And it's before Travis is noticed by Velveeta, a girl whose wry banter and colorful scarves belie some hard secrets of her own. With sympathy, humor, and the disarming honesty, Pat Schmatz brings to life a cast of utterly believable characters-and captures the moments of trust and connection that make all the difference.
Review:
I am pleased to share with you all that I have found another book to add to my "best reads" list. Be sure to warn your significant others before reading this book because you are sure to fall in love with the witty, charming, and enchantingly inspirational characters that fill these pages with an enticing story that will leave your heart aching for more. Every once in a while you find a story that you don't want to end and in my opinion this book needed to be much thicker. I hope there is a sequel in the works because I simply must find out what happens next.
I'd rate this a 12+A. Not a lot of swearing, but a lot of alcohol and some violent tendencies.