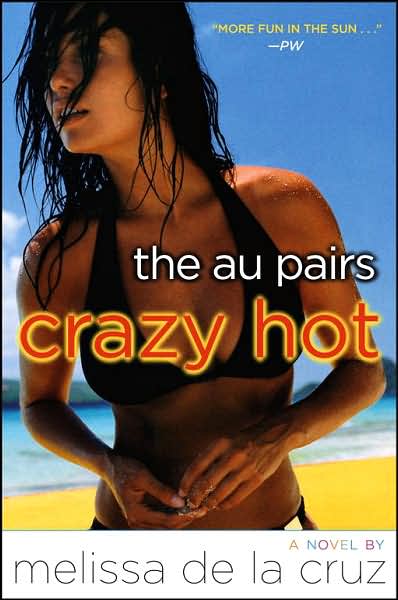 Summary:
This summer's not just hot...it's crazy hot.It's been a year since the hottest au pairs ever saw the Hamptons, and they're certainly older — though not necessarily wiser. Or drama-free.Eliza, Jacqui, and Mara thought they'd be spending the summer apart, but when Eliza's new stepmother finds herself in need of some nannying help around the megamansion with the step-monsters, Eliza makes a call...and Jacqui and Mara wind up with two first-class tickets to the Hamptons.After ruling her first year at Parsons, Eliza, the up-and-coming starlet-turned-designer, is opening her own boutique on super posh Main Street. But it's not just Eliza's career that's on the fast track — her relationship with Jeremy is too. Too bad he's moving too fast for Eliza to keep up.Brazilian beauty Jacqui is trying to be a good, responsible au pair. But it's tough when there's a hot British photographer following you around, telling you to quit your job and become an international supermodel. All she wants is to make enough money to pay for NYU...so what happens when she gets a much bigger offer?After getting fired from her travel-writing job and dumped at the airport by her journalist boyfriend, Mara settles for a summer chasing toddlers once again. There's one benefit to nannying: She'll have plenty of material for the novel she's writing about being an au pair — and an It Girl — in the Hamptons. Nothing's going to distract her from the task...
My thoughts:
I adore this series. They are very quick reads and a series you do not want to put down. I'm a nanny so maybe that makes them even better. This is the 4th and final au pair book. It was my least favorite of them all but it was still pretty good.
The girls of these books are fun and the kinds of girls I'd want to be friends with. The series is an A+ series. This book alone was a B. I'd rate these 15+, there is a lot of drinking and sexual behaviors.