Wednesday Wishlist is a weekly feature where I spotlight a book that is already out and I have not read yet but would love to. These books have usually been out at least a couple years.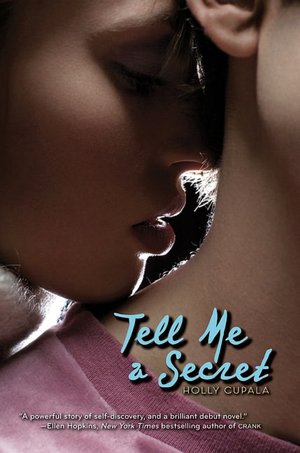 Title: Tell Me a Secret
Author: Holly Cupala
Publisher: HarperCollins
Price: $16.99
Release: 6/22/2010
Synopsis:
It's tough living in the shadow of a dead girl. . . .
In the five years since her bad-girl sister Xanda's death, Miranda Mathison has wondered about the secret her sister took to the grave, and what really happened the night she died. Now, just as Miranda is on the cusp of her dreams—a best friend to unlock her sister's world, a ticket to art school, and a boyfriend to fly her away from it all—Miranda has a secret all her own.
When two lines on a pregnancy test confirm her worst fears, Miranda is stripped of her former life. She must make a choice with tremendous consequences and finally face her sister's demons and her own.
Why I want to read it:
I have a sister, so stories about sister relationships are near to my heart.