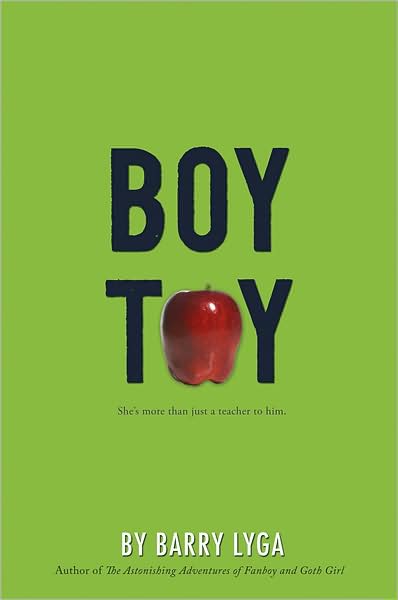 Boy Toy
Barry Lyga
Graphia
$8.99
September 2007
FTC: This is my book. I am not being compensated in any way for reviewing this.
Characters 15/20
Plot 15/20
Setting 20/20
Cover 15/20
Ending 20/20
Total grade: 85% B
Total rating: 16+
Summary: (Amazon)
When Josh was a 12-year-old seventh grader, he was sexually abused by his history teacher, the young, beautiful (and married) Eve, who manipulated him into believing they were in love. Josh, now a senior learns that Eve is being paroled. Years later, he still struggles: he flies into rages and he experiences flickers, brief moments which feel like actual immersions in the past. Josh also has trouble pursuing Rachel, who seems like a perfect match, because he cannot trust his physical instincts; he is, as his psychologist puts it, afraid to do anything at all because it might be the wrong thing.
My Thoughts:
To be honest I do not have a ton to say much about this book. I went in with such high expectations and came out without them fulfilled. The book was good, don't get me wrong. It just wasn't great.

If this is your type of book check it out but don't go in expecting perfection because there was just too much lacking.