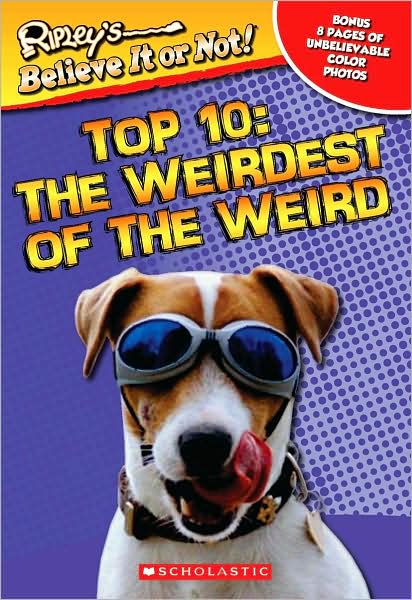 Top 10: The Weirdest of the Weird
Mary Packard
Scholastic
$4.99
May 1st 2010
FTC:
I received this from the publisher with the understanding that I would provide an honest review for no compensation.
Total grade: B
Total rating: 11+
Summary: (Amazon)
Robert Ripley explored more than 190 countries seeking the bizarre, and so World's Weirdest Critters is packed with wild and wacky facts from Ripley's updated collection! In addition to all of these facts, there are quizzes and an eight-page insert of full-color photos! Kids will be amazed by the things some animals will do.
My Thoughts:
As far as these books go this was probably the best. I liked that it was many categories and that within the categories there were smaller sections. Some of these things were just flat out crazy but enjoyable for a quick, fun read. I especially love the seeing-eye pony. It was the cutest thing ever.
Teachers, this would be a great book to have in your class.