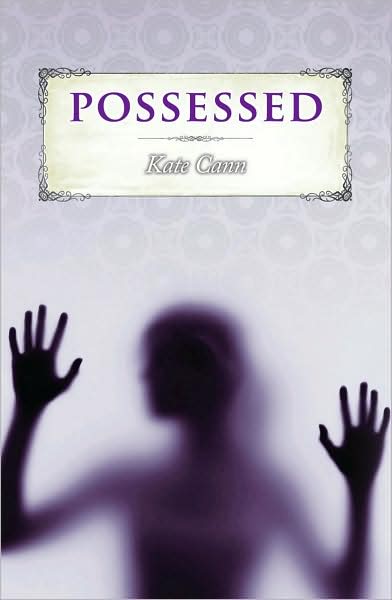 Possessed
Kate Cann
Point
$16.99
February 2010
FTC: I received this from the publisher with the understanding that I would provide an honest review for no compensation.

Characters 20/20
Plot 20/20
Setting 20/20
Cover 15/20
Ending 20/20
Total grade: 95% A
Sexual content: mild
Violence: heavy
Drugs: none
Underage drinking: heavy (but I'm not sure if it's legal to drink at 16 where they are)
Swearing: moderate
Total rating: 15+
Summary: (Amazon)
Rayne can't wait to start her summer job at a remote country mansion, far from the crowded, noisy London she so desperately wants to escape. But the retreat soon turns into a nightmare -- the mansion is creepy, the legends of ghosts keep Rayne up at night, and she doesn't feel safe anywhere.
Can Rayne figure out why she's so freaked -- before she becomes a ghost story herself?

My Thoughts:
Maybe I'm converting to the dark side or maybe this book was really just that great? I usually don't like scary books or books I don't find real to life but this one was great! The characters were each well developed and I could feel a strong emotional connection to them. It was as if they were real, living and breathing people, not a work of fiction.

The plot was superb and not one that was easily predictable. Throughout the whole thing I was left guessing what was to come. It wasn't any of my original predictions, that's for sure. The setting added to the fantastic plot. I felt like I was there, it sent shivers down my spine. The cover was lacking in many ways but I guess it was alright. Average at best. I think they could have portrayed the story with a different one much better.
As for the ending, delicious! I thought it was perfect and unexpected.

So what do I have to say? "Lock your doors, turn on the lights. This book will have you shivering in your seat."