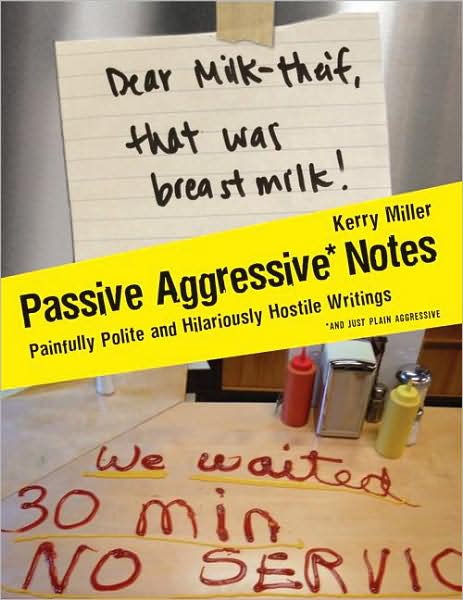 Summary:
Part voyeuristic entertainment, part group therapy, Passive Aggressive Notes offers a fascinating look at the all-too-familiar frustrations of embattled office drones, apartment dwellers, parents, and pet owners everywhere.
This curated collection combines dozens of outrageous, never-before-seen notes as well as favorites from Passiveaggressivenotes.coma 2008 Webby Award Winner and the official "Best Blog" of the South by Southwest Interactive festival.
My Thoughts:
This isn't a book you can review. I can't rate the plot or judge the writing. It was however a book I wanted to bring everyone's attention to. It was hilarious, I laughed out loud multiple times. I found myself reading parts to my mom and fiance over and over again.
I recommend everyone 14+ pick up a copy of this book. It's a keeper for sure.