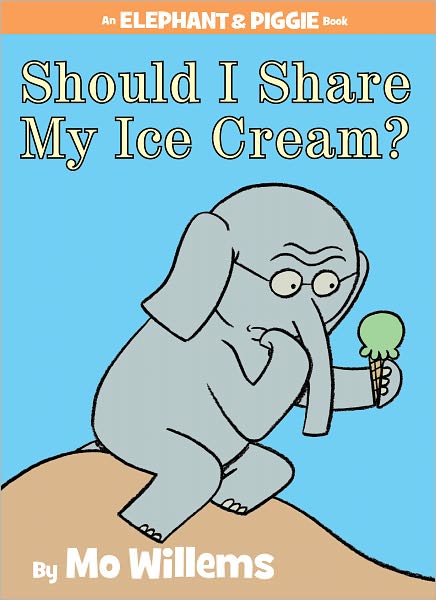 Summary:
Gerald is careful. Piggie is not.
Piggie cannot help smiling. Gerald can.
Gerald worries so that Piggie does not have to.
Gerald and Piggie are best friends.
In Should I Share My Ice Cream? Gerald has a big decision to make. But will he make it in time?
My Thoughts:
My goodness, this was THE CUTEST children's book of all times. I read it over and over because I fell in love with it. I now plan to purchase all of these pig and elephant books. I believe they are a wonderful addition to any mothers library.