Must Monday is a feature I started years ago when I started reviewing. I have so much fun doing it, I have kept it going :)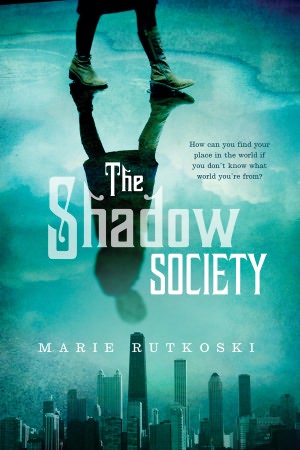 The Shadow Society
Marie Rutkoski
$17.99
10/16/2012
Synopsis:
Darcy Jones doesn't remember anything before the day she was abandoned as a child outside a Chicago firehouse. She has never really belonged anywhere—but she couldn't have guessed that she comes from an alternate world where the Great Chicago Fire didn't happen and deadly creatures called Shades terrorize the human population.
Memories begin to haunt Darcy when a new boy arrives at her high school, and he makes her feel both desire and desired in a way she hadn't thought possible. But Conn's interest in her is confusing. It doesn't line up with the way he first looked at her.
As if she were his enemy.
When Conn betrays Darcy, she realizes that she can't rely on anything—not herself, not the laws of nature, and certainly not him. Darcy decides to infiltrate the Shadow Society and uncover the Shades' latest terrorist plot. What she finds out will change her world forever . . .
Why I want to read it:
Alternate worlds and lost memories?! This sounds intense. I feel like I could be taken in by this book and not released until the last page!