W.W. is a feature I started years ago when I started reviewing. I spotlight 1 book that is out and I have not read but would love to read.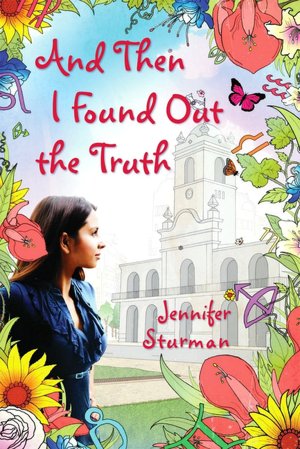 And Then I Found Out the Truth
Jennifer Sturman
7/1/2010
Synopsis:
Delia Truesdale is still searching for the truth about her mother, who is in hiding somewhere in South America. But for now, Delia has to make do with her mystery-solving in New York City, alongside her Aunt Charley (a downtown hipster), her Aunt Patience(an uptown ice queen), a detective with a questionable taste in neckties, an eccentric psychic, her brainiac friend, and Quinn, the wealthy, gorgeous boy who--gasp!-- seems to return Delia's affections. Too bad Quinn's shady CEO dad may be involved in the scheme Delia is trying to crack. And a trip to South America may be in order after all...
Why I want to read it:
I read book one and was hooked. I can't wait to devour this one.