WW is a feature I started years ago when I started reviewing. I spotlight one book that is already out and that I want to read.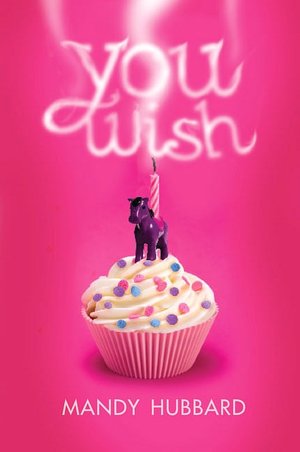 You Wish
Mandy Hubbard
Penguin
$8.99
8/5/2010
Synopsis:
Kayla McHenry's sweet sixteen sucks! Her dad left, her grades dropped, and her BFF is dating the boy Kayla's secretly loved for years. Blowing out her candles, Kayla thinks: I wish my birthday wishes actually came true. Because they never freakin' do.
Kayla wakes the next day to a life-sized, bright pink My Little Pony outside her window. Then a year's supply of gumballs arrives. A boy named Ken with a disturbing resemblance to the doll of the same name stalks her. As the ghosts of Kayla's wishes-past appear, they take her on a wild ride . . . but they MUST STOP. Because when she was fifteen? She wished Ben Mackenzie would kiss her. And Ben is her best friend's boyfriend.
Why I want to read it:
Thus sounds very unique. I think it would be very amusing if all your pasty wishes suddenly came true.