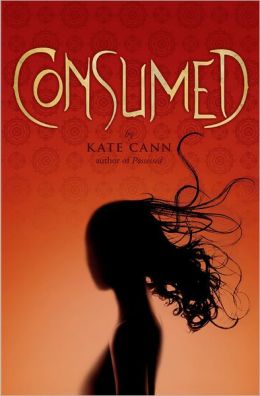 Consumed
Kate Cann
Scholastic
2/1/2011
For:
teens
Grade:
B
Synopsis:
The thrilling sequel to Possessed!
Sixteen year-old Rayne is still entwined in the creepy history of Morton's Keep -- and about to discover that she's the only one who can stop the evil lurking there.
Rayne doesn't know who to trust -- even the ghosts of Morton's Keep seem to be warning her that the place is dangerous. It's up to Rayne to overcome the evil forces. But how?
My thoughts:
I reviewed Possessed a few years ago and loved it. Since then I have been meaning to read this book but lack of time and too many books to review had kept me from it. I am glad I was able to finally find the time.
This book starts off shortly after where the first one ends. I was pleasantly surprised by that. Rayne thinks the horror of Morton's Keep is over but she quickly realizes that she was horribly wrong. With the help of Ethan she has to figure out who is forcing the evil out again and why.
This book started off a little slow, as did the first book. It took me five or six chapters to really want to keep reading. I remembered that about the first book though so I pushed through. After it starts picking up the book becomes very hard to put down. My poor husband was forced to fall asleep with my reading light on (I blame him because he said I could read in bed) when he had to be up a bright and early.
This book doesn't get as scary as
Possessed
did. I remember having to put
Possessed
down when it got dark out because it was freaking me out. It did seem more violent though. There were quite a few mentions of throat slitting!
I recommend this book to fans of
Possessed
. If you have not yet read
Possessed
you should! It's a fabulous, chill producing, book!