It's that time again... MONDAY! Here is what I'm waiting for this week.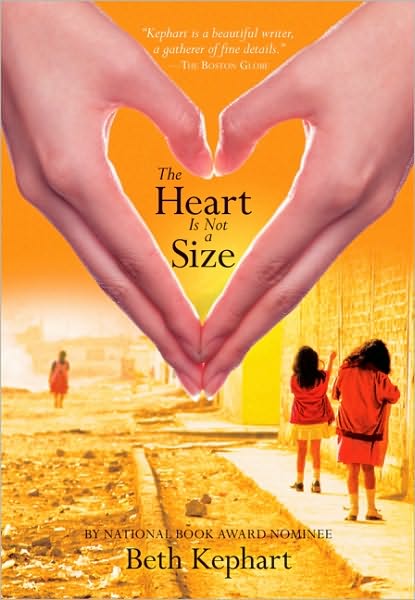 Release: March 2010
Summary: Barnes and Noble
Anapra
, Mexico, an arid, one-room tin/cardboard-hut
colonia
on the outskirts of Juarez that is prone to dust storms and
las
muertas
de
Juarez, girls who disappear. Georgia and Riley are two Pennsylvania teens, the former, plain, responsible and subject to debilitating panic attacks and the latter her very artistic best friend whose rich, fashionable mother considers her merely average. Riley will prove her mother wrong by starving herself. When the girls join nine other teens for a two week
Goodworks
excursion to build a community bathroom in
Anapra
, the two worlds come together. The hopefulness of a people with nothing, dressing their children in bright colors and treasuring what little they have is contrasted with two girls who have everything yet are in need. As Georgia watches Riley waste away, "seeing her bones through her skin," she can no longer remain the silent friend, regardless of the consequences.
Kephart's
prose is typically poetic. She pens a faster-paced novel that explores teens' inner selves. Their hearts go out to the
Anapra
people, their children, and five-year-old Socorro searching for her missing sister's spirit. Georgia and Riley must overcome their inner conflicts in order to survive.
Why? It sounds unlike any book I have read before!!!
FTC: I am not being compensated for linking this book. I am simply saying what I want to read.