There will be a couple of these as fillers for a few days during my vacation. I had wanted to post them anyways so why wait?
Here are 4 Releases this August I am excited for.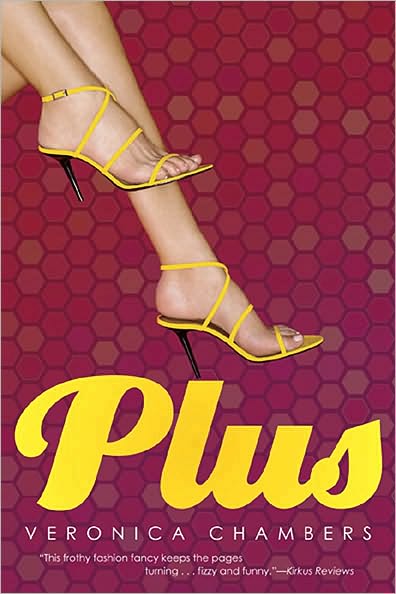 Plus
by Veronica Chambers (TODAY!)
The perfect romantic makeover story about an every-girl whose dream comes true . . .
Beatrice Wilson is our lovable Cinderella, who just got dumped by her very first boyfriend and put on twenty-five pounds. But then she's discovered as a plus model. In the eyes of pop culture, Bee is Jessica Alba and then some! Now she must vanquish skinny rivals, fend off sleazy photogs, and banish jealous frenemies in her rise to superstardom. All the while, she's torn between her first love and the surprisingly sincere up-and-coming rapper she tutors in calculus. But what's better than finding your prince charming? Finally learning to love yourself!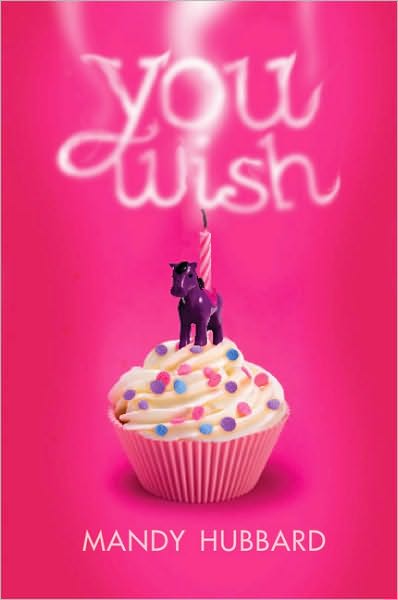 You Wish
by Mandy Hubbard (TODAY!)
Kayla McHenry's sweet sixteen sucks! Her dad left, her grades dropped, and her BFF is dating the boy Kayla's secretly loved for years. Blowing out her candles, Kayla thinks: I wish my birthday wishes actually came true. Because they never freakin' do.
Kayla wakes the next day to a life-sized, bright pink My Little Pony outside her window. Then a year's supply of gumballs arrives. A boy named Ken with a disturbing resemblance to the doll of the same name stalks her. As the ghosts of Kayla's wishes-past appear, they take her on a wild ride . . . but they MUST STOP. Because when she was fifteen? She wished Ben Mackenzie would kiss her. And Ben is her best friend's boyfriend.
Stalker Girl
by Rosemary Graham (TODAY!!)
Carly never meant to become a stalker. She just wanted to find out who Brian started dating after he dumped her. But a little harmless online research turns into a quick glance, and that turns into an afternoon of watching. Soon Carly is putting all of her energy into following Brian's new girlfriend--all of the sadness she feels about her mom's recent breakup, all of the anger she feels over being pushed aside by her dad while he prepares for his new wife's new baby. When Carly's stalking is discovered in the worst possible way by the worst possible person, she is forced to acknowledge her problem and the underlying issues that led to it.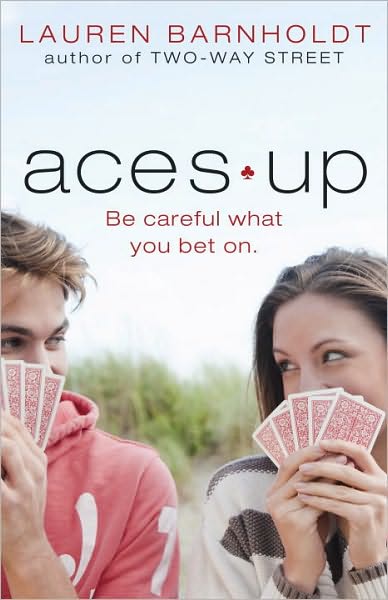 Aces Up
by Lauren Barnholdt (August 10th)
Seventeen-year-old high school senior Shannon Card needs money. And lots of it. She's been admitted to Wellesley, but her dad just lost his job, and somehow she has to come up with a year of tuition herself. But Shannon's dream of making big bucks waitressing at the local casino, the Collosio, disappears faster than a gambler's lucky streak. Her boss is a tyrant, her coworker is nuts, and her chances of balancing a tray full of drinks while wearing high-heeled shoes are slim to none. Worse, time is running out, and Shannon hasn't made even half the money she'd hoped.
When Shannon receives a mysterious invitation to join Aces Up, a secret network of highly talented college poker players, at first she thinks
No way
. She has enough to worry about: keeping her job, winning the coveted math scholarship at school, and tutoring her secret crush, Max. But when Shannon musters up the nerve to kiss Max and he doesn't react at all, the allure of Aces Up and its sexy eighteen-year-old leader, Cole, is suddenly too powerful to ignore.
Soon Shannon's caught up in a web of lies and deceit that makes worrying about tuition money or a high school crush seem like kid stuff. Still, when the money's this good, is the fear of getting caught reason enough to fold?
The Julian Game
by Adele Griffin
All new girl Raye Archer wants is a way into the in crowd, so when ice-queen Ella Parker picks her to get back at her ex, the gorgeous Julian Kilgarry, Raye is more than game. Even if it means creating a fake Facebook identity so she can learn enough about Julian to sabotage him. It's a fun and dangerous thrill at first, but Raye hadn't counted on falling for Julian herself--and igniting Ella's rage.
As Raye works to reconcile the temptress Elizabeth with her real-life self, Ella serves up her own revenge, creating an online smear campaign of nasty rumors and trashy photographs. Suddenly notorious, Raye has to find a way out of the web of deceit that she's helped to build, and back to the relationships that matter.