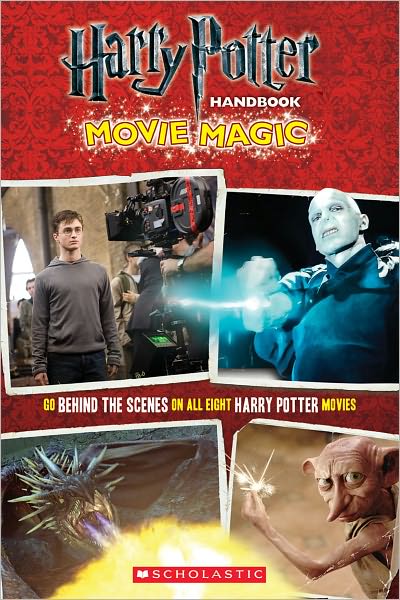 Summary:
Take a behind-the-scenes peek at all the magic of the Harry Potter movie saga!
Ever wonder how they made Harry fly on his broomstick? Or Hermione transfigure a teacup? Find the answers to those questions and much more about life on the set of the Harry Potter movies in this handbook! It takes a peek back with the cast and crew to explore just what it took to make the Harry Potter films happen.
My thoughts:
I have been a huge fan of Harry Potter since I was read the first book by my second grade teacher. This was just before the first movie came out. Since then I have devoured each and every novel and movie. This book gave me a chance to see deep into the movie. I loved knowing some of the little known facts and secrets. The pictures were beautiful and the bits of information delectable.