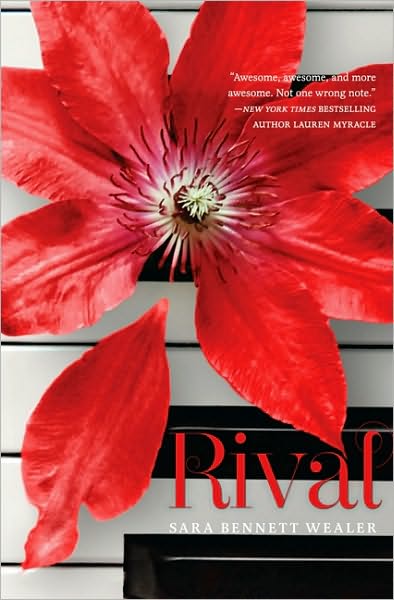 Summary:
What if your worst enemy turned out to be the best friend you ever had?

Meet Brooke: Popular, powerful and hating every minute of it, she's the "It" girl at Douglas High in Lake Champion, Minnesota. Her real ambition? Using her operatic mezzo as a ticket back to NYC, where her family lived before her dad ran off with an up and coming male movie star.

Now meet Kathryn: An overachieving soprano with an underachieving savings account, she's been a leper ever since Brooke punched her at a party junior year. For Kath, music is the key to a much-needed college scholarship.

The stage is set for a high-stakes duet between the two seniors as they prepare for the prestigious Blackmore competition. Brooke and Kathryn work toward the Blackmore with eyes not just on first prize but on one another, each still stinging from a past that started with friendship and ended in betrayal. With competition day nearing, Brooke dreams of escaping the in-crowd for life as a professional singer, but her scheming BFF Chloe has other plans. And when Kathryn gets an unlikely invitation to Homecoming, she suspects Brooke of trying to sabotage her with one last public humiliation.

As pressures mount, Brooke starts to sense that the person she hates most might just be the best friend she ever had. But Kathryn has a decision to make. Can she forgive? Or are some rivalries for life?
Review:
I give my regards and respect to miss Sara Bennett Wealer for her wonderful story that truly captures the essence of high school girls in today's society. It was rather vague in the beginning and slow to reveal the truth of the conflict. The ending was also rather abrupt in my opinion. I was honestly disgusted at how these girls treated each other which shows the author's skill at rousing a reaction from her readers as well as the distinctive characters and personalities she's created.
Overall I would honestly have to rate this under the category of 12+B. I liked it but it didn't leave me feeling that "wow" that I get from other books like this one. There is not much swearing , but there is plenty of scheming and back stabbing.
I look forward to the next book by miss Sara Bennett Wealer and hope that all of you who read enjoy.