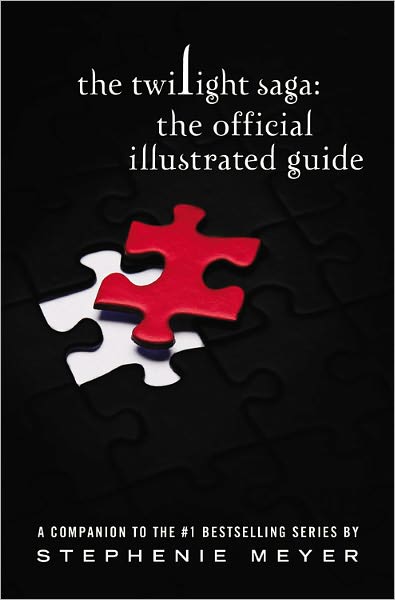 Summary:
This must-have hardcover edition--the only
official
guide--is the definitive encyclopedic reference to the Twilight Saga and provides readers with everything they need to further explore the unforgettable world Stephenie Meyer created in
Twilight, New Moon, Eclipse, Breaking Dawn,
and
The Short Second Life of Bree Tanner
. This comprehensive handbook–essential for every Twilight Saga fan–is full-color throughout with nearly 100 gorgeous illustrations and photographs and with exclusive new material, character profiles, genealogical charts, maps, extensive cross-references, and much more.
My thoughts:
I loved reading this awesome guide. It gave me so much more to go on then what had been given in the novels. It was great being able to piece each character a little more. It made me want to go back and read the books again. I think we would get so much more from the books with this back history.