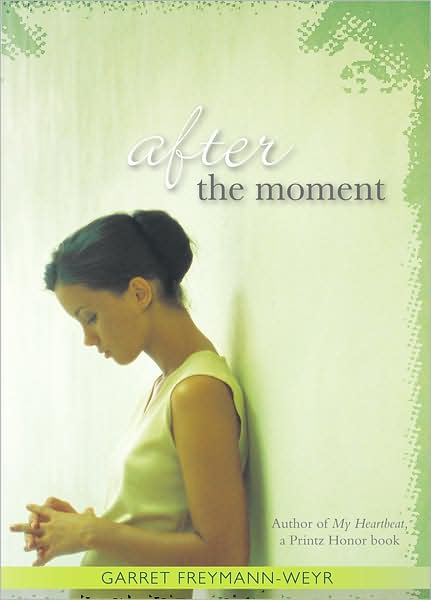 Summary: (From Barnes and Noble) Maia Morland is pretty, only not pretty-pretty. She's smart. She's brave. She's also a self-proclaimed train wreck.
Leigh Hunter is smart, popular, and extremely polite. He's also completely and forever in love with Maia Morland.
Their young love starts off like a romance novel—full of hope, strength, and passion. But life is not a romance novel and theirs will never become a true romance. For when Maia needs him the most, Leigh betrays both her trust and her love.
Told with compassion and true understanding, After the Moment is about what happens when a young man discovers that sometimes love fails us, and that, quite often, we fail love.

My Thoughts: I would first off like to thank my contact for the chance to read this lovely book. Secondly I would like to thank Garret for addressing the issues within this novel so openly. This novel discusses sexuality as it being normal. I would have to agree and am finally glad that an author was willing to be so honest with the audience.

This novel also addressed the issue of self-mutilation, seen with both cutting and burning. This is such an important issue that so many authors hide. I loved that Garret was able to share the emotions of all the people affected by these choices, rather then just the self-mutilator.

A final aspect I found important was rape versus regret. I will not get into this and give you specifics, as that would ruin an important plotline. So many girls get drunk and have sex that I believe there has to a line drawn somewhere about what truly is rape. Garret seems to agree in the way she expresses herself on the issue.

Recommendation: I would say this is an important novel to read. I recommend you be at least fourteen to read this because the issues are so deep and dark.