Here is what I'm waiting for this week :)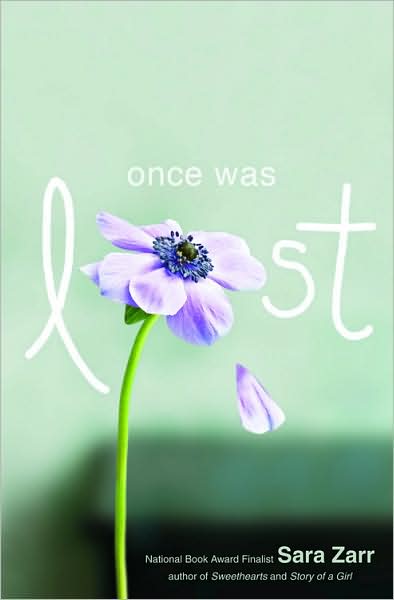 Once Was Lost
by Sara Zarr
Samara Taylor used to believe in miracles. She used to believe in a lot of things. As a pastor's kid, it's hard not to buy in to the idea of the perfect family, a loving God, and amazing grace. But lately, Sam has a lot of reason to doubt. Her mother lands in rehab after a DUI and her father seems more interested in his congregation than his family. When a young girl in her small town is kidnapped, the local tragedy overlaps with Sam's personal one, and the already-worn thread of faith holding her together begins to unravel.
Buy it October 1st
Beautiful
by Amy Reed
When Cassie moves from the tiny town where she has always lived to a suburb of Seattle, she is determined to leave her boring, good-girl existence behind. This is Cassie's chance to stop being invisible and become the kind of girl who's worth noticing.

Stepping into her new identity turns out to be easier than Cassie could have ever imagined...one moment, one choice, will change everything.

Cassie's new existence both thrills and terrifies her. Swept into a world of illicit parties and social landmines, she sheds her virginity, embraces the numbness she feels from the drugs, and floats through it all, knowing that she is now called beautiful. She ignores the dangers of her fast-paced life?but she can't sidestep the secrets and the cruelty.

Cassie is trapped in a swift downward spiral tinged with violence and abuse, and no one—not even the one person she thought she could trust—can help her now.
Buy it October 6th