Must Monday is a feature I started years back when I began reviewing. I spotlight 1 book this is not out yet but I am dying to read and review it. Here is this weeks choice: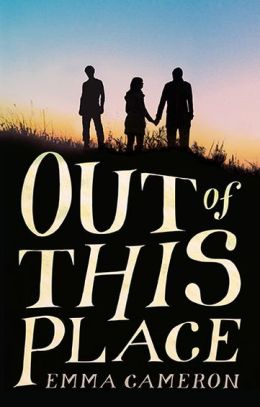 Out of This Place
Emma Cameron
Candlewick
5/14/2013
Synopsis:
Luke spends his days hanging out at the beach, working shifts at the local supermarket, and trying to stay out of trouble at school. His mate Bongo gets wasted, blocking out memories of the little brother that social services took away from his addict mom and avoiding the stepdad who hits him. And Casey, the girl they both love, longs to get away from her strict, controlling father and start anew in a place where she can be free. But even after they each find a way to move on and lead very different lives, can they outrun their family stories — and will they ever be able to come together again? Set in Australia and narrated in alternating points of view, here is an affecting look at the evolving lives of three friends from talented new author Emma Cameron.
Why I want to review Out of This Place:
First off, this novel is in verse! How can I resist one of those?! Secondly, Australia. I have a friend who lives their and wanted me to come out and nanny for her friend one summer. Still kicking myself for that one... Thirdly, I love dramatic stories that intertwine. It is so fun to have multiple main characters.
How does this book sound to you? Will you be adding it to your wishlist?