Wednesday Wishlist is a feature I started years ago when I first started reviewing. I spotlight one book that is already out (usually it's been out at least a few years) that I am dying to read and review. If you have reviewed any of the books I feature feel free to leave a link! I would love to read your reviews.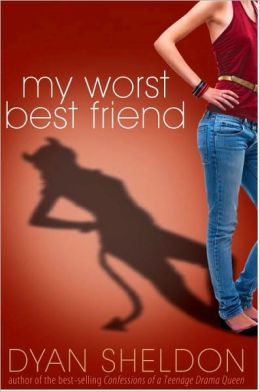 My Worst Best Friend
Dyan Sheldon
Candlewick
8/24/2010
Synopsis:
In the case of Savanna and Gracie, friendship isn't based on reason, but on the notion that opposites attract. Savanna is a head-turning, attention-seeking, accessorized one of "Those Girls," while Gracie's love of old movies and commitment to protecting the environment put her into the "everyone else" category. It seems as if nothing could come between them until Savanna's lies and dependence on Gracie as a false alibi start to take a toll on their relationship. When Savanna gets between Gracie and her crush, the line separating best friend from worst friend is crossed.
Why I want to read My Worst Best Friend:
This sounds like a really light book. I have been reading so many dark books lately. I am ready for a nice, easy read.