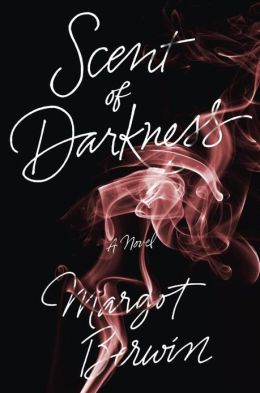 Scent of Darkness
Margot Berwin
Knopf Doubleday
1/29/2013
From:
Publisher
Grade:
B
Audience:
Adult
Synopsis:
Evangeline grows up understanding the extraordinary effects of fragrance. Her grandmother Louise is a gifted aromata, a master of scent-making and perfume. When Eva was a girl, Louise carefully explained that lavender under her pillow would make her dream of the man she would marry; eucalyptus would make her taller; almandine, fatter; and jasmine, Louise promised, would wrap her life in a mystery. When Eva is eighteen, Louise leaves her the ultimate gift—a scent created just for her. The small perfume vial is accompanied by a note in Louise's slanted script: "Do not remove the stopper, Evangeline, unless you want everything in your life to change."
From the moment Eva places a drop—the essence of fire, leather, rose, and jasmine—on her neck, men dance closer to her, women bury their noses deep into her hair, even the cats outside her bedroom cry to be near her. After a lifetime spent blending into the background, Eva is suddenly the object of intense desire to everyone around her. Strangers follow her down the street; a young boy appears at her door asking for a favor; and two men, one kind and good, the other dark and seductive, fall deeply, madly in love with her. As her greatest gift becomes an unbearable curse, Eva must uncover the secret of her scent and the message her grandmother, the woman who loved her most, wanted to tell her.
My thoughts:
When I received a review request for this book, I new instantly that I wanted to read it.The synopsis drew me in from the start. Usually a synopsis is not what catches my eye. I like reviews, and interest from someone I know. That's why reviewing is so important to me. I know there has to be other people out there who feel the same.
Evangeline was a superb character. There was something magical about the way she came across. She seemed to fit perfectly in the story. She made you want to know more and to continue reading. It was her alone that made this such a great book.
The story took some time to get into. The first few chapters were just kind of there. Once the book picked up speed though there was not stopping. I wanted to keep flipping pages and discovering more. I needed to see what the end would bring.
I recommend this to my younger adult readers. It is well worth your time.