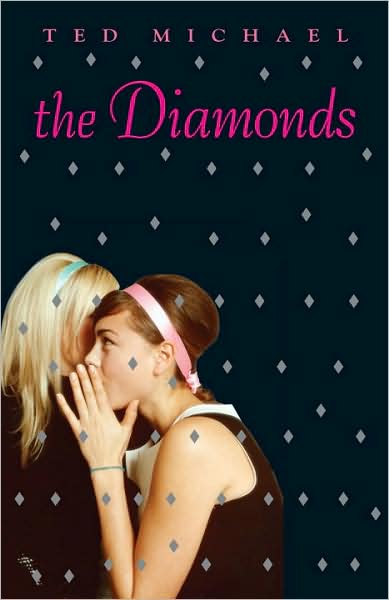 The Diamonds
Ted Michael
Delacorte
$8.99
April 2009
FTC: This is my book. I did not receive it from the publisher or the author.
Characters 15/20
Plot 10/20
Setting 15/20
Cover 15/20
Ending 20/20
Total grade: 75% C
Total rating: 13+
Summary: (Amazon)
At Long Islands's private Bennington School, the Diamonds rule supreme. They're the girls all the boys want to date and all the girls want to be. And fortunately for Marni, she's right in the middle of them. Best friends with the ringleader, Clarissa, Marni enjoys all the spoils of the ultrapopular: boys, power, and respect. But then Marni gets a little too close to Clarissa's ex-boyfriend, Anderson.

Wrong move. The Diamonds don't touch each other's exes.

And just like that, Marni is jettisoned from Diamond to lower than Cubic Zirconia.

But Marni isn't about to take her ouster lying down. She has dirt on the Diamonds, and she's not about to go down without a fight. Everyone knows, the only thing strong enough to cut a Diamond is another Diamond.
My Thoughts:
I read this after finishing an A-List book and so much of it reminded me of the A-List. I may be judging it harder because of that but to be honest I didn't really like it a ton. It was okay but not great! The characters weren't super connectable and the setting was typical for "rich girls". I would recommend this to people who won't read the A-List series. Younger teens may also connect easier.

Quotes:
Here is a random quote I found by opening to a random page:
"Who knows what'll happen when he finds out its missing."