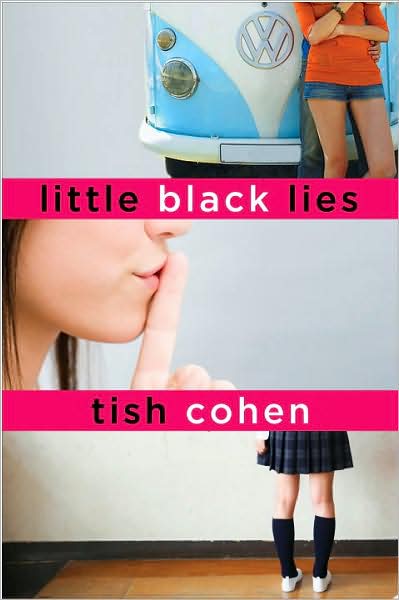 Little Black Lies
Tish Cohen
Egmont
$16.99
October 2009
FTC: I received this book from the author with the understanding that I would provide an honest review for no compensation.
Characters 15/20
Plot 15/20
Setting 15/20
Cover 20/20
Ending 20/20
Total grade: 85% B
Total rating: 13+
Summary: (Amazon)
Sara Black enters Boston's elite Anton High as a junior, something practically unheard of and made possible because her OCD-suffering dad is the new janitor. Sara stands out immediately as a top student, eliciting the envy and attention of the school's upper echelon, in particular queen bee Carling Burnack. When Carling assumes that Sara has moved into town from London, England, instead of nearby lower-class Lundon, Sara doesn't correct her. It's just the beginning of the lies she tells as she struggles in her new role as Carling's number one frenemy. As one might expect, Sara's lies catch up with her, and they cause trouble for her father. As her world comes tumbling down, the teen sees the situation for what it is and works on repairing her relationship with her father.
My Thoughts:
This book was not what I expected at all but it was still good. I would not say it was fantastic and I am jumping up and down but it was worth my time. The plot was really predictable with no twists and turns. I felt that it was common and pretty dull because of that. The characters were okay but nothing to write home about. I love, love, love the cover though!
I would recommend this book to fans of crazy chick-lit.
Quotes:
Here is a random quote I found by opening to a random page:
"What would we have done without you all these years, Sara?"