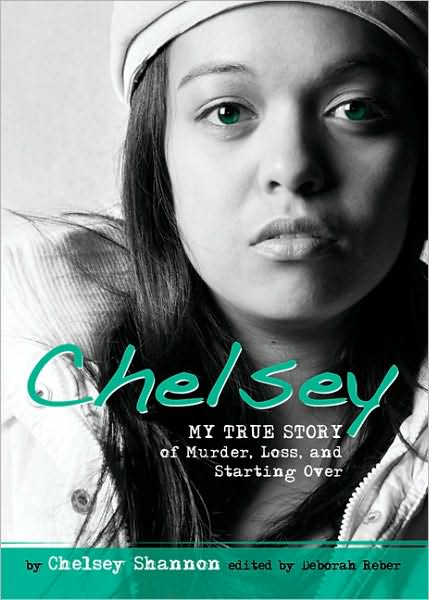 Chelsey
Chelsey Shannon
HCI Teens
$7.95
August 2009
FTC: This is a library book. I am not being compensated in any manner for my review.
Total grade: B
Total rating: 13+
Summary:
Chelsey was dealth the unthinkable.

When Her Only Surviving Parent, her beloved father, was violently murdered days before her fourteenth birthday, Chelsey's life was forever changed. As she was forced to come to terms with a new home life, a new school . . . a new identity as an orphan, Chelsey struggled to make sense of her personal tragedy. Yet she found a way to flourish despite all the odds.

"I thought of myself in a new light: a girl, newly fourteen, standing in her dead father's study, all in black, a single tear streaming down her cheek. I was alone. My family told me again and again I was not, but without him, I was. I was no longer anyone's child."

Because Truth Is More Fascinating Than Fiction
My Thoughts:
There was something about this book that I just couldn't connect with. Recently I have read a lot of autobiography like books and this was not written in a similar way at all. Maybe a new writing style is considered good by some but it just didn't have a smooth feel to me. I think when you read someone's life story you want it to be a smooth flow. This seemed kind of choppy to me at times.

Her life has been tragic and I applaud her for having the courage to share with the world. She is very brave and strong in ways I don't think I could be. It is because of that, that I was able to push a lot of my dislike for her writing style aside and focus on other aspects.

I recommend this to fans of true stories.