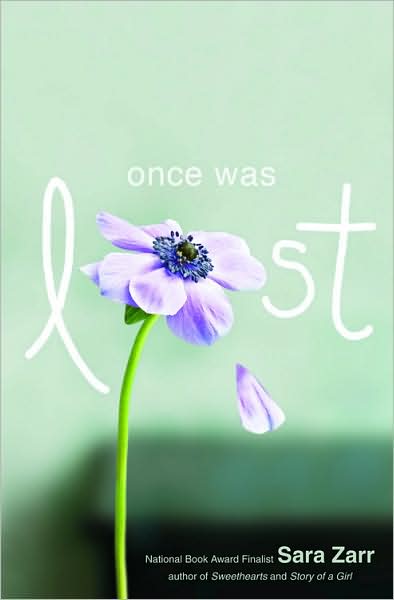 Once Was Lost
Sara Zarr
Little, Brown
$16.99
October 2009
FTC: I received this book from the publisher with the understanding that I would provide an honest review with no compensation.

Characters 18/20
Plot 18/20
Setting 15/20
Cover 18/20
Ending 18/20
Total grade: 87% B

Sexual content: 0/20
Violence: 0/20
Drugs: 0/20
Underage drinking: 0/20
Swearing: 0/20
Total rating: 10+ in cleanliness and 14+ in connections


Summary: (Barnes and Noble)
As a pastor's kid, it's hard not to buy into the idea of the perfect family, a loving God, and amazing grace. But lately, Sam has a lot of reasons to doubt. Her mother lands in rehab after a DUI, and her father seems more interested in his congregation than his family. When a young girl in her small town goes missing, the local tragedy overlaps with Sam's personal one, and the already worn thread of faith holding her together begins to unravel.

My Thoughts:
This was another book where it just started out to slow for me. I need the plot to really begin within the first 50-60 pages of a book and this book made me make it almost half way through before it really started!

The kidnapping idea is a very good one. Not too many YA books are about kidnaps so that got this book a few extra points from me!

I would recommend this book to people who are interested in "pastors kids" and kidnapping.

Quotes:
Here is a random sentence from a random page:

"I wish we could take it out onto the freeway," he says.