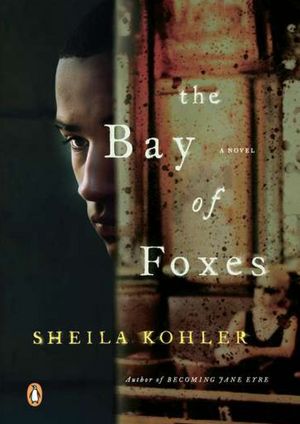 Bay of Foxes
Sheila Kohler
Penguin
June 26, 2012
Synopsis:
In 1978, Dawit, a young, beautiful, and educated Ethiopian refugee, roams the streets of Paris. By chance, he spots the famous French author M., who at sixty is at the height of her fame. Seduced by Dawit's grace and his moving story, M. invites him to live with her. He makes himself indispensable, or so he thinks. When M. brings him to her Sardinian villa, beside the Bay of Foxes, Dawit finds love and temptation—and perfects the art of deception.
My Thoughts:

Characters 18/20
Plot 15/20
Setting 18/20
Cover 20/20
Ending 20/20
91% A
This book started off incredibly well. I was enjoying it from page one. As it went on it began to have some moments that were not so exciting. There were a few pages that I wanted to skip over. I'm not that kind of reader though, so I did not. That is the only reason I marked the plot down. The characters were well developed and once you got a little ways in to the book you began to like them, even if you didn't want to.
The setting was sometimes over-described and other times under-described. For the most part it was great. The ending was desirable and not how I had predicted it would come to a close. The writing was beautifully done and easy to enjoy. The cover is beautiful and sure to attract those who judge books by their cover.
I recommend this book to my adult readers. It is definitely worth your time!