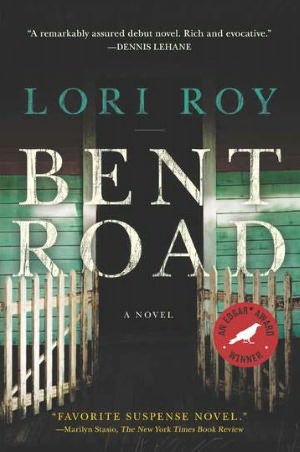 Bent Road
Lori Roy
Penguin
2/28/2012
Synopsis:
For twenty years, Celia Scott has watched her husband, Arthur, hide from the secrets surrounding his sister Eve's death. But when the 1967 Detroit riots frighten him even more than his Kansas past, he convinces Celia to pack up their family and return to the road he grew up on, Bent Road, and the same small town where Eve mysteriously died. And then a local girl disappears, catapulting the family headlong into a dead man's curve. . . .
On Bent Road, a battered red truck cruises ominously along the prairie; a lonely little girl dresses in her dead aunt's clothes; a boy hefts his father's rifle in search of a target; and a mother realizes she no longer knows how to protect her children. It is a place where people learn: Sometimes killing is the kindest way.
My thoughts:
Characters 15/20
Plot 15/20
Setting 15/20
Cover 20/20
Ending 20/20
85% B
Reading the synopsis really made me want to read this book. I has very high expectations and I was a little disappointed with the way the story started. It took me a little too long to get into it so I felt we started on the wrong foot. The biggest reason it took me so long to get into the story was the characters. I did not feel an instant connection with them, which I find to be important. Once I got in I started to like them more but it was never a great connection.
I love the cover of this book. It is very ominous and draws someone in. I felt like it really fit the story. The ending was unexpected and how I felt it should end. There wasn't any problems through the last few chapters.
I recommend this book to adult readers who don't mind a slow start. The story does pick up and get very good!