Wednesday Wishlist is a feature I started 5 years ago when I became a reviewer. I started it on my old blog and carried it over to here. I post about a book that is already out (and some times has been for years). I like to show love to some older books.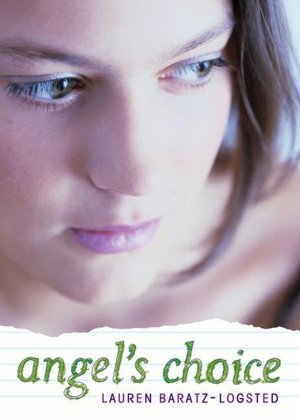 Angel's Choice
Lauren Baratz-Logsted
Simon Pulse
12/26/2006
Synopsis:
All I remember is the sensation of things slipping away from me....
In one night Angel Hansen's life changes forever: She has sex for the first time. Not that she remembers the act itself — not the pain or the pleasure. But she is left with something that will never let her forget it: an unplanned pregnancy. Angel must make a choice. Abortion? Adoption? Keep it? None of these choices are easy and none of them are perfect. But there is one thing Angel is sure of. Whatever choice she makes, it must be the right one for her. Braced with that knowledge, Angel faces the toughest decision of her life.
Why I want to read it:
 Teen pregnancy is a subject that always has interested me. The psychology behind the choices the teens make and how they handle the emotions is a biggie. This sounds like a good one.