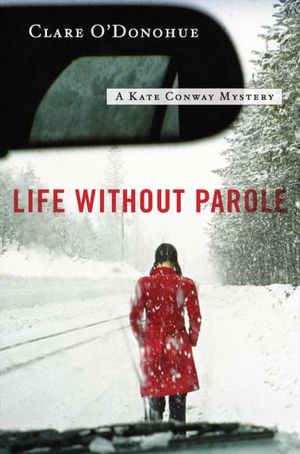 Title: Life Without Parole
Author: Clare O'Donohue
Publisher: Penguin
Release date: 4/24/2012
Source: Publisher
Grade: A
Audience: Adults
Synopsis:
After the death of her ex-husband, things are finally returning to normal for Kate Conway—so normal that she's gotten a little bored. Out of the blue, the television producer is offered a documentary gig about lifers in a state prison. Kate jumps at the chance. The only problem is that she's also just been asked to produce a reality show about the opening of a new restaurant—one backed by Vera, her dead husband's mistress. Reluctantly, she agrees to both.
But when one of the restaurant's investors is murdered and Vera is the chief suspect, Kate must ride a treacherous psychological edge, relying on the minds of death row killers to help her solve the case.
My Thoughts:
This sounded like a pretty good book from the moment I began reading an email from the publisher. The mix of murder, mystery and true TV was too good to pass up. When I started reading it I was excited. It was written in a quirky tone that made it a fun read. Kate's voice was that of any of your best friends. That was what drew me in deeper.
The plot thickened quickly and kept me reading. The pace was one of the best I have seen in an adult book in quite some times. I did not feel talked down to like I often do when reading adult. I was not bored with too many unimportant details. The storyline moved rapidly, yet not so fast that stones were left unturned.
I truly feel that Kate's voice is what made the story. It is probably the reason I am sitting here and recommending that all my adult readers give this book a try. Even as the mystery developed Kate was still there like your friend that just keeps talking and talking. I just can't see this story without her tone. What a great book.