Must Monday is a feature I started years ago where I spotlight one book that is not out yet but I am dying to read and review.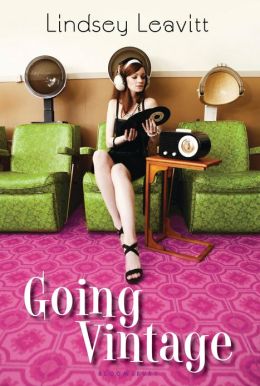 Going Vintage
Lindsey Leavitt
Bloomsbury
3/26/2013
Synopsis:
When Mallory discovers that her boyfriend, Jeremy, is cheating on her with an online girlfriend, she swears off boys. She also swears off modern technology. Inspired by a list of goals her grandmother made in 1962, Mallory decides to "go vintage" and return to a simpler time (when boyfriends couldn't cheat on you
online
). She sets out to complete grandma's list: run for pep club secretary, host a dinner party, sew a homecoming dress, find a steady, do something dangerous. But the list is trickier than it looks. And obviously finding a steady is out . . . no matter how good Oliver (Jeremy's cousin) smells. But with the help of her sister, she'll get it done. Somehow.
Why I want to read it:
What a cute and unique idea. Sometimes I wish I had lived in a simpler time. This would be a nice escape from reality.