Wednesday Wishlist is a feature I started years ago when I started reviewing. I spotlight one book that has been out for awhile that I really want to read and review.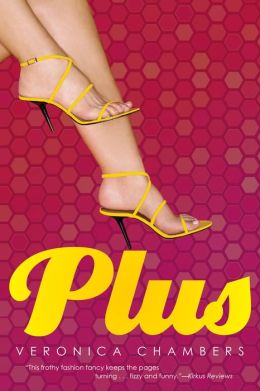 Plus
Veronica Chambers
Penguin
8/5/2010
Synopsis:
The perfect romantic makeover story about an every-girl whose dream comes true . . .
Beatrice Wilson is our lovable Cinderella, who just got dumped by her very first boyfriend and put on twenty-five pounds. But then she's discovered as a plus model. In the eyes of pop culture, Bee is Jessica Alba and then some! Now she must vanquish skinny rivals, fend off sleazy photogs, and banish jealous frenemies in her rise to superstardom. All the while, she's torn between her first love and the surprisingly sincere up-and-coming rapper she tutors in calculus. But what's better than finding your prince charming? Finally learning to love yourself!
Why I want to review it:
There are so many books about girls with problems because of their weight. How refreshing is it to see a book where a beautiful girl is rewarded for being who she is?