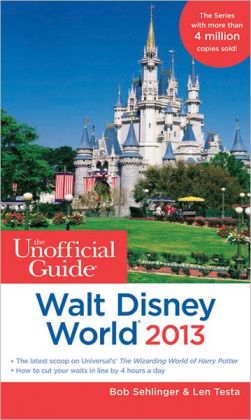 The Unofficial Guide Walt Disney World 2013
Bob Sehlinger
Wiley, John & Sons, Incorporated
8/28/2012
About this book:
Unofficial Guides
Hotels, attractions, and restaurants in all price categories
Evaluations based on reader surveys and critiques—compiled by unbiased inspectors
Detailed, two-color maps
My thoughts:
For Christmas this year my parents told my husband and I that they are taking us to Disney World. I have been 3 other times but not in years. My husband has never been. So to get him all hyped up I got us a few tourist guide books. This was the first one we read.
The author did a fantastic job highlighting the must-sees and reminding me about the overrated. There were even a few things I didn't know about. I was pleased that he did not spoil the magic, just emphasized it. I was instantly hyped up and so was my husband.
The chapters has an easy flow and were fun to read. It was not repetitive in the least. I now know I better start making dinner reservations.
February can not come fast enough....