Must Monday is a feature I started years ago where I spotlight a book that is not yet out but I am dying to read and review.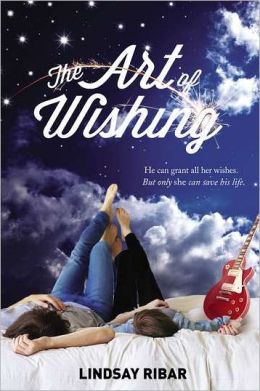 The Art of Wishing
Lindsay Ribar
Dial
3/21/2013
Synopsis:
He can grant her wishes, but only she can save his life.
Margo McKenna has a plan of attack for everything, from landing the lead in her high school musical to dealing with her increasingly absent parents. But when she finds herself in possession of a genie's ring and the opportunity to make three wishes, she doesn't know what to do. Especially since Oliver—not blue-skinned, not bottle-dwelling, but a genie nonetheless—can see more than what she's willing to show him. With one peek into her mind, he can see the wishes that even Margo herself doesn't know she wants.
But Oliver comes with more than just mind-reading abilities, a flair for magic, and the prettiest eyes Margo's ever seen. Someone from his past is hunting him—someone bent on killing him, along with all the other genies in the world, for the sake of honor. And as Margo soon discovers, it will take more than three wishes to save him.
A whole lot more.
Why I want to review it:
This girl sounds too much like me. I always have a plan and do not like when I don't have one. That part would make this book so easy to connect with. The other thing that draws me to it is the genie aspect. I have never read a book about a genie.