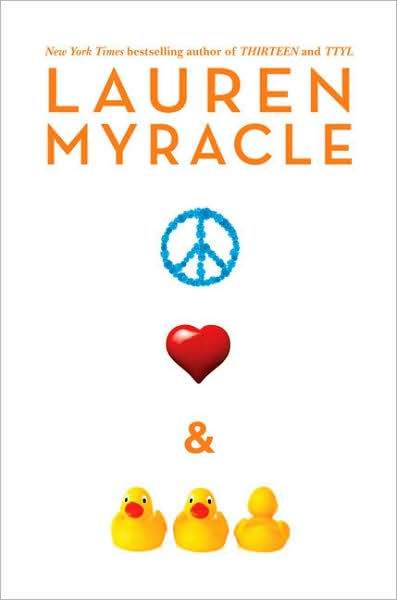 Peace, Love, and Baby Ducks
by Lauren Myracle
An honest narrator grounds this sweet story about two sisters learning to accept their differences-and help each other grow up. The sisters, who live in an exclusive Atlanta neighborhood, both attend "the most prestigious prep school in the South," but while narrator Carly thrives on being an individual, Anna's pretty face and developing body earn her a different kind of attention. Carly stands up for her softer sister often (telling their mom to stop treating curvy Anna like she is fat, for example). She realizes, though, that she is jealous of Anna's looks even though "I'm her big sister, who should be above such things." As the sisters get different friends and interests, Carly spends less time with Anna, and they find themselves saying mean things and betraying each other (Anna even hooks up with Carly's crush). The conclusion gets emotionally overwrought with a teary scene in which the sisters turn into "a puddle of ridiculous-ness," but mostly readers will find both the characters and their problems genuine.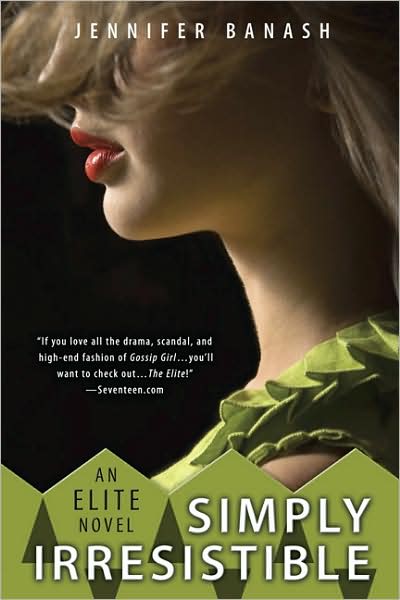 Simply Irresistible
by Jennifer Banash
in her high rise. She's climbing the social ladder, to the dismay of her neighbor and rival, Madison Macallister. And Casey could end up as popular as Madison now that the two are set to star in their own reality show, "De-Luxe." But reality TV can be so unreal...
Madison loves the attention, but having every bit of her life caught on tape is often less than glamorous. Yet fame comes at a price—and she's willing to pay. Meanwhile, now that Casey and her almost-boyfriend Drew Van Allen are currently more off than on, she's beginning to wonder if everything in her life is just an illusion—and how much longer the illusion can last.