"Keep the change."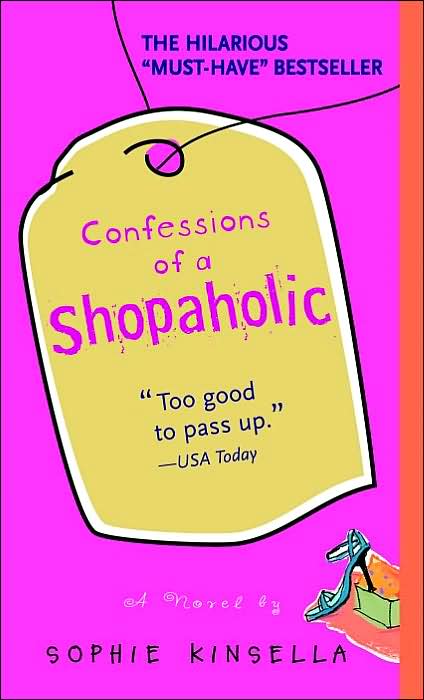 Confessions of a Shopaholic
by Sophie
Kinsella
~Breaking it Down~
Characters 10 theme 9
uniqueness 10 cover 7
plot 10 back 9
setting 9 feelings 9
well developed 10 creativity 10
92% A
Sex 8 Self Destruction 10
kissing 7 gore 10
swearing 8 Mental Illness 10
f-bombs 9 challenge 8
violence 10 drugs/drinking 6
86% PG
Summary:
Becky has a problem. She has a love of all expensive things, yet doesn't make enough money to buy them. That sure doesn't stop her. She will max out every credit card before she would ever stop shopping.
My thoughts:
I thought this was a really cute novel. It was far better and much cleaner than I ever expected. There was still a sexual aspect to it, but it was implied not detailed. To put that in prospective, it wouldn't bother me if my 11 year old sister read it. The characters were quirky and the plot was fun, yet inspirational.