"The music stopped."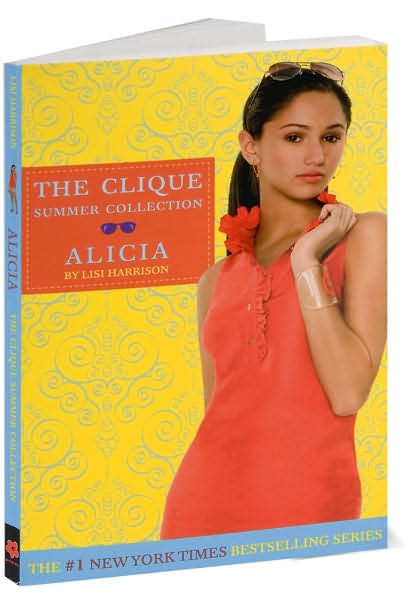 Alicia
by
Lisi
Harrison
~Breaking it down~
plot 10
well developed 10
Sexual Content 9
Violence 8
Darkness 10
Alicia is spending the summer in
Spain
. She plans to be their new Alpha but things
don't
seem to be going her way. Her twin
cousins
seem to already have that position filled. Alicia wants to be in a music video for a popular singer but her chances slide away when she becomes... a towel girl.
Thoughts:
The Clique Series never fails me. They are catty-yet-clean novels.
Alicia
was a pretty good book although it could have been better. I
recommend
it to girls aged 10-14.