It's Wednesday! We all know what that means! This week I want to know whats on your wishlist because mine seems to be shrinking! That should be good but... :)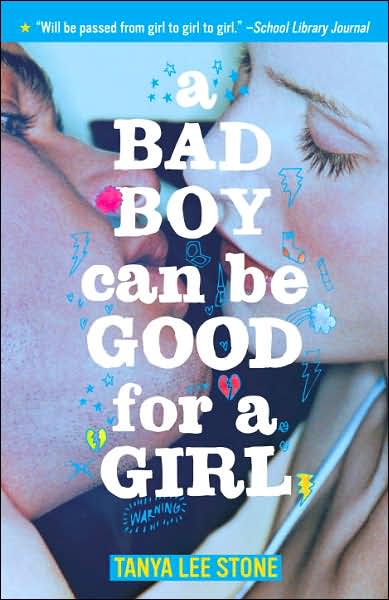 A Bad Boy Can Be Good for a Girl
by Tanya Lee Stone
Josie, Nicolette, and Aviva all get mixed up with a senior boy–a cool, slick, sexy boy who can talk them into doing almost anything he wants. In a blur of high school hormones and personal doubt, each girl struggles with how much to give up and what ultimately to keep for herself. How do girls handle themselves? How much can a boy get away with? And in the end, who comes out on top? A bad boy may always be a bad boy. But this bad boy is about to meet three girls who won't back down.
Prey
by Lurlene McDaniel
A teacher is supposed to impart a love of learning and a thirst for knowledge. It's a bit different with Ms. Lori Settles. All the kids are talking about how hot she is–and she is especially interested in Ryan Piccoli. When she starts giving Ryan extra attention, he's feeling more than happy–at first. He's used to being the class clown, but really he's a loner. One day after school, the friendship with Lori Settles goes farther than he ever expected. She's his teacher. She's at least twice his age. Intimacy with a teacher is wrong, yet it feels so good in every way. Soon, Lori is making demands and Ryan begins to feel overwhelmed, but Ryan refuses to even admit anything is going on. Something immoral is going on and before too long the choices made will change lives forever.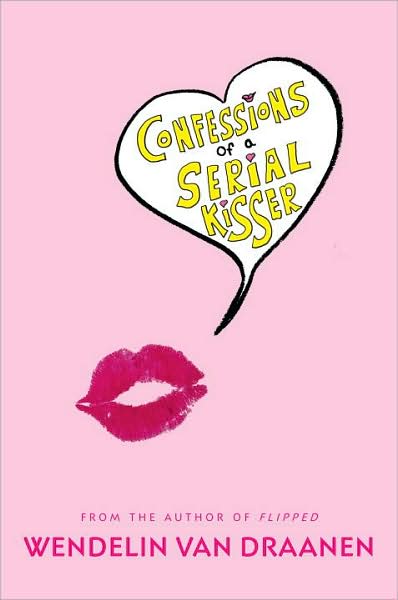 Confessions of a Serial Kisser
by Wendelin Van Draanen
EVANGELINE LOGAN WANTS a kiss. A spectacular, heart-stopping, life changing kiss. Somehow The Crimson Kiss (a romance novel she's become obsessed with) and Four Steps to Living Your Fantasy (a self-help book she's reading) have fused in Evangeline's mind and sent her on a quest for a kiss. But the path to perfection is paved with many bad kisses—the smash mouth, the ear licker, the "misser." The phrase "I don't kiss and tell" means nothing to the boys in her school. And worse: someone starts writing her name and number on bathroom walls. And worst of all: the boy she's just kissed turns out to be her best friend's new crush. Kissing turns out to be way more complicated than the romance novels would have you believe . . .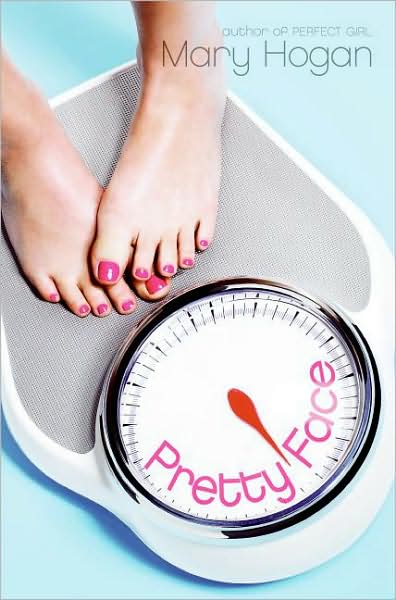 Pretty Face
by Mary Hogan
That's what I am. A funny girl. A friend. Nobody's girlfriend. The girl with the pretty face.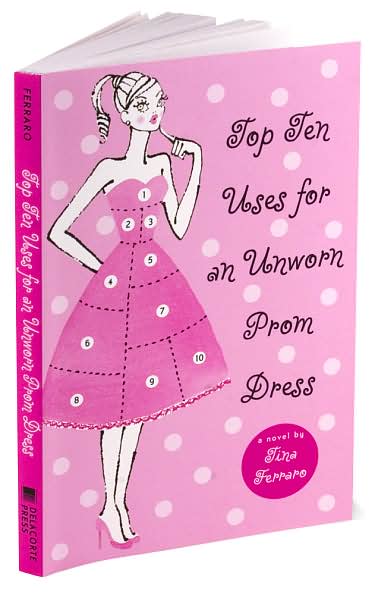 Top Ten Uses for an Unworn Prom Dress
by Tina Ferraro
Sophomore year, Nicolette Antonovich was dumped two days before prom by the hottest guy at school. As a result, she became the proud owner of one unworn, perfectly magical pink vintage dress. But Nic is determined to put that night behind her for good. She's a junior now— older, wiser, and completely overwhelmed by a new set of problems: (1) The bank's ready to foreclose on her childhood home. (2) Her father's too busy with his "replacement" daughter to care. (3) Her best friend's brother is an eternal thorn in her side. (4) Her best friend isn't exactly the rose attached to that thorn. (5) Rumors are flying around school that could get her kicked off the volleyball team, which would (6) ruin all chances of a college scholarship. (7) She still likes the boy who dumped her in the first place. (8) And what in the world do you do with an unworn prom dress, anyway? Strangely, it's getting to the bottom of this last dilemma that just might hold the answer to all Nic's problems.
So again I ask... What's on your wish list?