Here is what I am waiting for this week!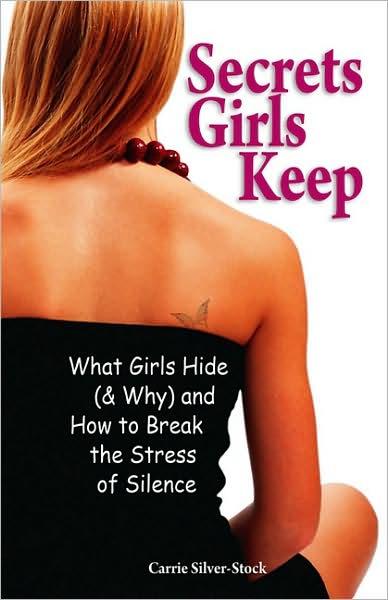 Secrets Girls Keep
by Carrie Silver-Stock
Girls love secrets. In many ways, teen girls are trapped by the cult of secrecy that exists today. It is as part of this cult that so many girls hide their depression, eating disorders, pregnancies, and sexual relationships.

Secrets Girls Keep shows teens that when they help share their stories without judgment, they begin to break down the walls and ensure better and safer choices for their futures. Many girls today struggle with feelings of low confidence, loneliness, rejection, and depression and then look to unsafe sex, drugs and alcohol for comfort and answers. This book shares the personal stories of other girls as they share their secrets, showing the reader that she is not alone in her struggles. Each chapter tackles a separate issue that is relevant to teenage girls today along with stories and seven secrets they can use to overcome the issues discussed in each chapter.

The book helps girls to think for themselves and explore their own feelings about these issues and gives them ways to open dialogue with parents, teachers, and others. Secrets Girls Keep is easy to read, includes fun quizzes, and it is written through teen voices.
Buy it November 2nd
The Lonely Hearts Club
by Elizabeth Eulberg
Penny is sick of boys and sick of dating. So she vows: no more. It's a personal choice. . .and, of course, soon everyone wants to know about it. And a few other girls are inspired. A movement is born: The Lonely Hearts Club (named after the band from Sgt. Pepper). Penny is suddenly known for her nondating ways . . . which is too bad, because there's this certain boy she can't help but like. . . .
Buy it January 12th