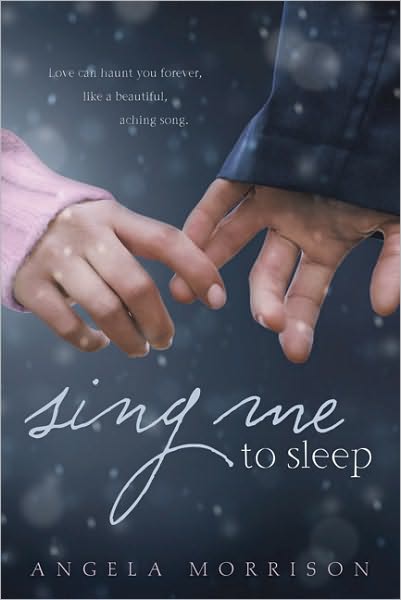 Sing me to Sleep
Angela Morrison
Razorbill
$16.99
March 2010
FTC: I received this book from the publisher with the understanding that I would provide an honest review for no compensation.

Characters 20/20
Plot 15/20
Setting 15/20
Cover 20/20
Ending 20/20
Total grade: 90% A
Total rating: 13+
Summary: (Amazon)
This novel is mildly satisfying as a "girl blossoms and meets new boy while leaving behind the faithful childhood friend who has always loved her" story. It has a number of plot threads, most of which are woven deftly together. What makes it different is that the protagonist sings in a girls' youth choir, and a major part of the action takes place at an international competition with an elite boys' choir. Unattractive Beth sings like an angel. When rich Meadow loses her solo to Beth, she magnanimously arranges for Beth to have a makeover that transforms her into a beauty, just before they leave for Switzerland. While there, Beth meets and falls in love with Derek, a member of the Canadian choir (How convenient that she lives so close to the border in Michigan), but it is obvious that there is something he is not telling her.
My Thoughts:
This book was not quite the story I expected when I received it. The characters of this book were fantastic. They were all shown like real people. I felt some strong connections to them!

The plot of this book had the same issue for me as Taken by Storm. It took too long to really speed up. If it would have been a bit faster pace and filled a couple small holes, it would have been superb.

I didn't feel that the setting was as good in this book as it could have been. It was okay but not fantastic. I do absolutely adore this cover though! I wouldn't change a thing about it. As for the ending, Angela really knows how to finish things up.
I recommend this book to fans of fairytales and romance.